As a kid, my great uncle who lived just down the street from us had a chicken. He actually had many of them but this one chicken, this demon spawn of evil seemed to hate people in general. If anyone would try and come around he would chase after them and peck at their feet. Needless to say to a 6-year-old this was quite terrifying!
Fast forward to 2017. Same 6 year old only now a few years older opened the internet to check email only to find they have been tagged in a video of what can only be described as the SUPER VILLIAN of chickens. Seriously this thing is beyond anything normal and needless to say the internet is freaking out about it.
Check out this one reaction: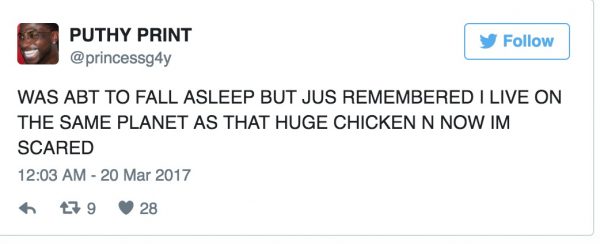 If you haven't seen this video yet, or know how big chickens can actually get, then be warned you are about to find out!
For me, this is the stuff of nightmares…..
Check out some of these reactions: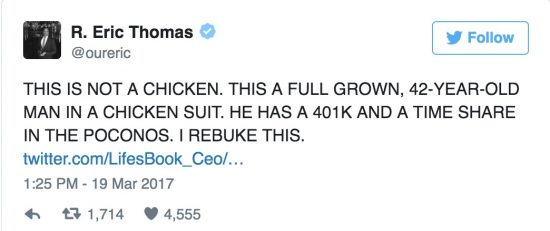 While many speculated that this chicken was a fake it has been confirmed that it is, in fact real. Apparently, some chickens can get up to around 18-20 pounds.
Thankfully my Great Uncle's chicken was only about 1/3 of this size or else I may have needed a lifetime of therapy!
Let us know what you think in the comments below.