I see soda cans in a whole different light now! With a quick removal of the top and a coat of paint, they really can be used for so many things. Use them to organize your home, decorate, give gifts, give party favors and grow your favorite flowers and herbs.
Check Out This Other Awesome Idea…
Candle Holder
Soda cans make great candle holders! They are very ambient. Paint them gold for a nice effect.
If you have noticed, soda cans now have names on them, for certain brands. If you come across a can with your name or the name of a loved one or friend, don't just snap a selfie and send it to them. Why not do something a little more special that takes no time at all?
Put a piece of tape over the name, and then spray paint the can. (Don't forget to remove the top!) When you peel off the tape, the name remains, and it is a personal candle holder. Give it to them with a tea light candle and wish them a great day!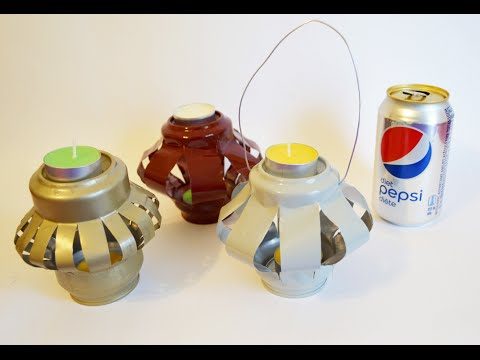 This video will show you all of these projects being done!