[shareaholic app="share_buttons" id="10088959"]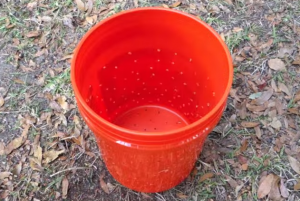 What You Will Need
Some Old Mail
A Drill With A Mixer (You Can Make This Easily).
Two Buckets
Wood
Grab a Five Gallon Bucket and drill multiple small holes throughout so that the water can be drained out.
Do not make the holes too big because we do not want the paper to clog it when it is draining.
After you have drilled your holes take your old junk mail, letters, newspapers and start ripping it up into small shreds and stuffing it inside the bucket.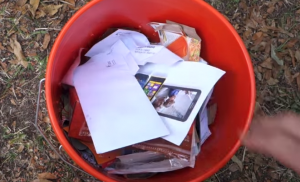 *** Helpful Hint ***
If you have a shredder then this would be the perfect opportunity to discard all of those remains into the bucket.
After you have filled the bucket to the top with paper pour in the water as it slowly drains from the holes you have created.
Go To Page (3) For The Fun Part Of Mixing It All Together….