[shareaholic app="share_buttons" id="10088959"]
My favorite hack with using WD-40 is how it simply removes those annoying scuff marks from the floor and how it cleans your everyday household appliances.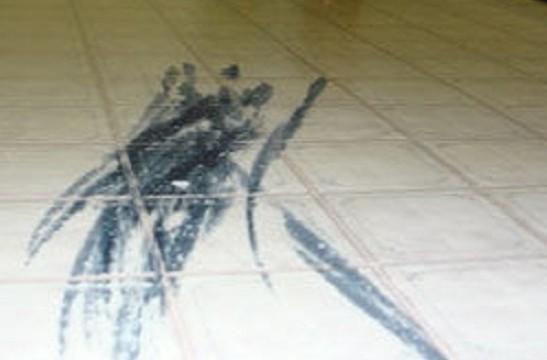 6. Remove tough scuff marks
Those tough black scuff marks on your kitchen floor won't be so tough anymore if you spray them with WD-40. Use WD-40 to help remove tar and scuff marks on all your hard-surfaced floors. It won't harm the surface, and you won't have to scrub nearly as much. Remember to open the windows if you are cleaning a lot of marks.
If your counter top is stained instead of your floor check out this next hack . WD-40 can can remove just about anything no matter what type of finish you have.
Please Continue Onto The Next Page…