[shareaholic app="share_buttons" id="10088959"]
If this has ever happened to you then you know the feeling… Try this solution!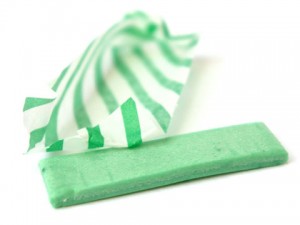 5. Remove chewing gum from hair

It's one of an adult's worst nightmares: chewing gum tangled in a child's hair. You don't have to panic or run for the scissors. Simply spray the gummed-up hair with WD-40, and the gum will comb out with ease. Make sure you are in a well-ventilated area when you spray and take care to avoid contact with the child's eyes.
Now that you have learned all of the important life-hacks on how to clean glassware, loosen up a stuck ring and how to protect your bird feeder it's time to learn how WD-40 can help with Homesteading around the home
From cleaning up sneaker scuff marks, to astounding stain removal ability, these tricks are super handy around the house…
….even if you aren't
turn to the next page