[shareaholic app="share_buttons" id="10088959"]
Everyone has a pair of shoes laying around that are a little on the expensive side! Why not try this hack out on them? It won't hurt & your shoes they will look a heck of a lot better afterwords!
This hack with WD-40 also helps them from getting scuffed up.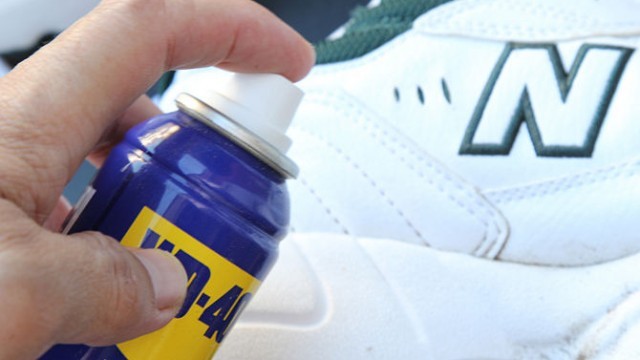 9. Winterproof boots and shoes
Waterproof your winter boots and shoes by giving them a coat of WD-40. It'll act as a barrier so water can't penetrate the material. Also use WD-40 to remove ugly salt stains from boots and shoes during the winter months. Just spray WD-40 onto the stains and wipe with a clean rag. Your boots and shoes will look almost as good as new.
Photo: Kalax Man
Please Head On Over To The Next Page To See What We Found You Can Do With Wd-40…